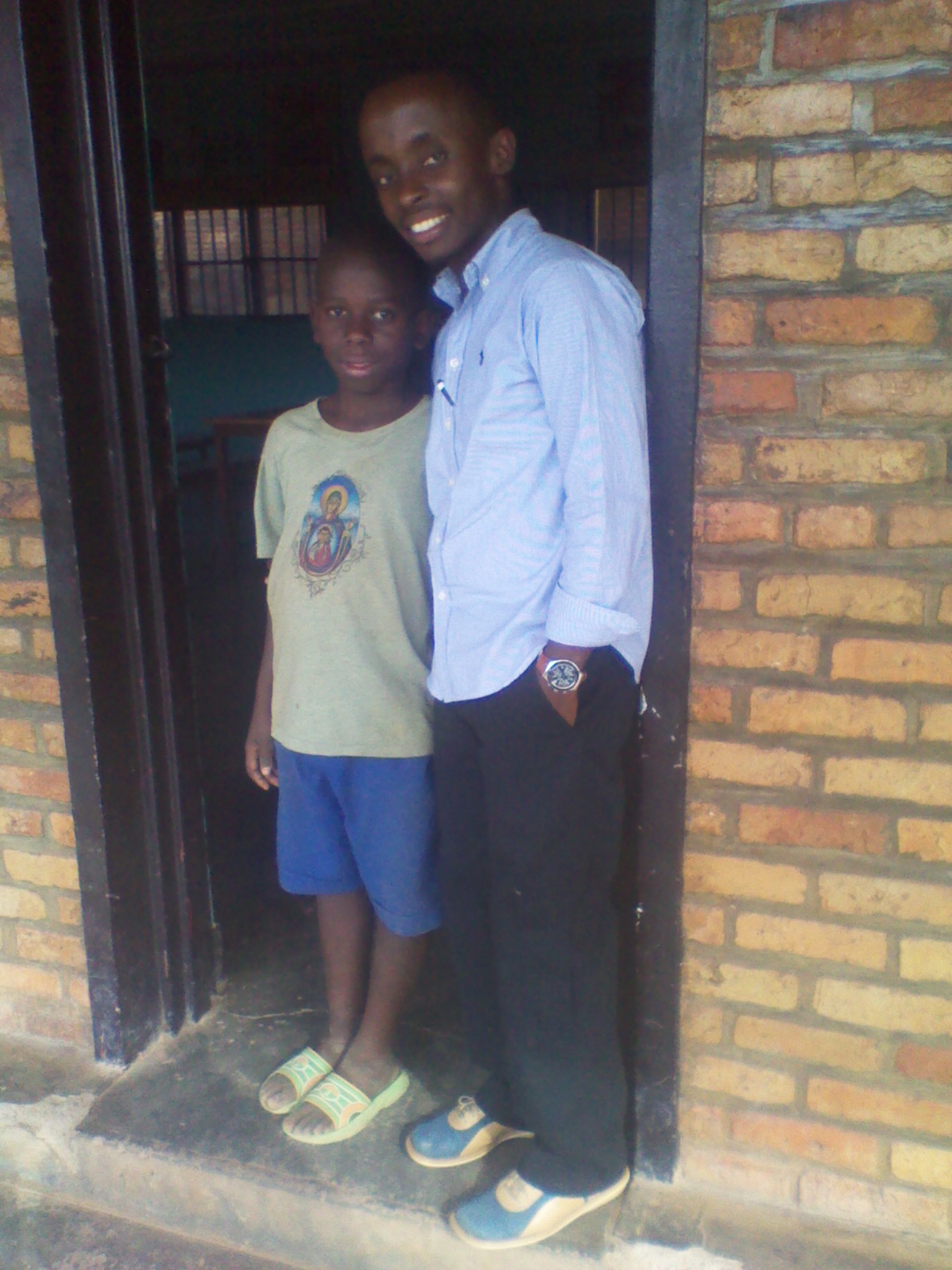 Kigali, Rwanda
March 1, 2013
Eugene Dushime
"These are two of the children whose worlds are changing as they discover themselves through dance."
Mugisha Jean Paul and Zidane Ndatimana are two former street children in RDDC's program run at FidesCo Rwanda in Kigali. Mugisha and Zidane are the same size and age – maybe even the same weight.
Just 14 months ago, Zidane was at the Centre when the dance program started for the first time. This kid was not interested in dance at all, but he used to come and watch through the window. I was surprised by his attention and concentration as he stared through the same window day after day; he seemed to be attracted to what was going on inside the classroom.
Attracted by his mystic and wonderful smile, I went outside to welcome this young boy and let him in. When he saw me walking in his direction, he ran away from me. Later, I asked him to come in, and he responded "no." I asked why, and he responded: "Because I don't and I can't." Then I tried to maintain the conversation by asking what he was watching through the window? He approached me and then confessed in the following words: "Oh my god! This girl is so flexible. Where is she coming from? Do you think I can be able to do those movements exactly the same way as she is doing them, Sir?" Then, I responded, "Yes, of course, you only have to attend her dance class."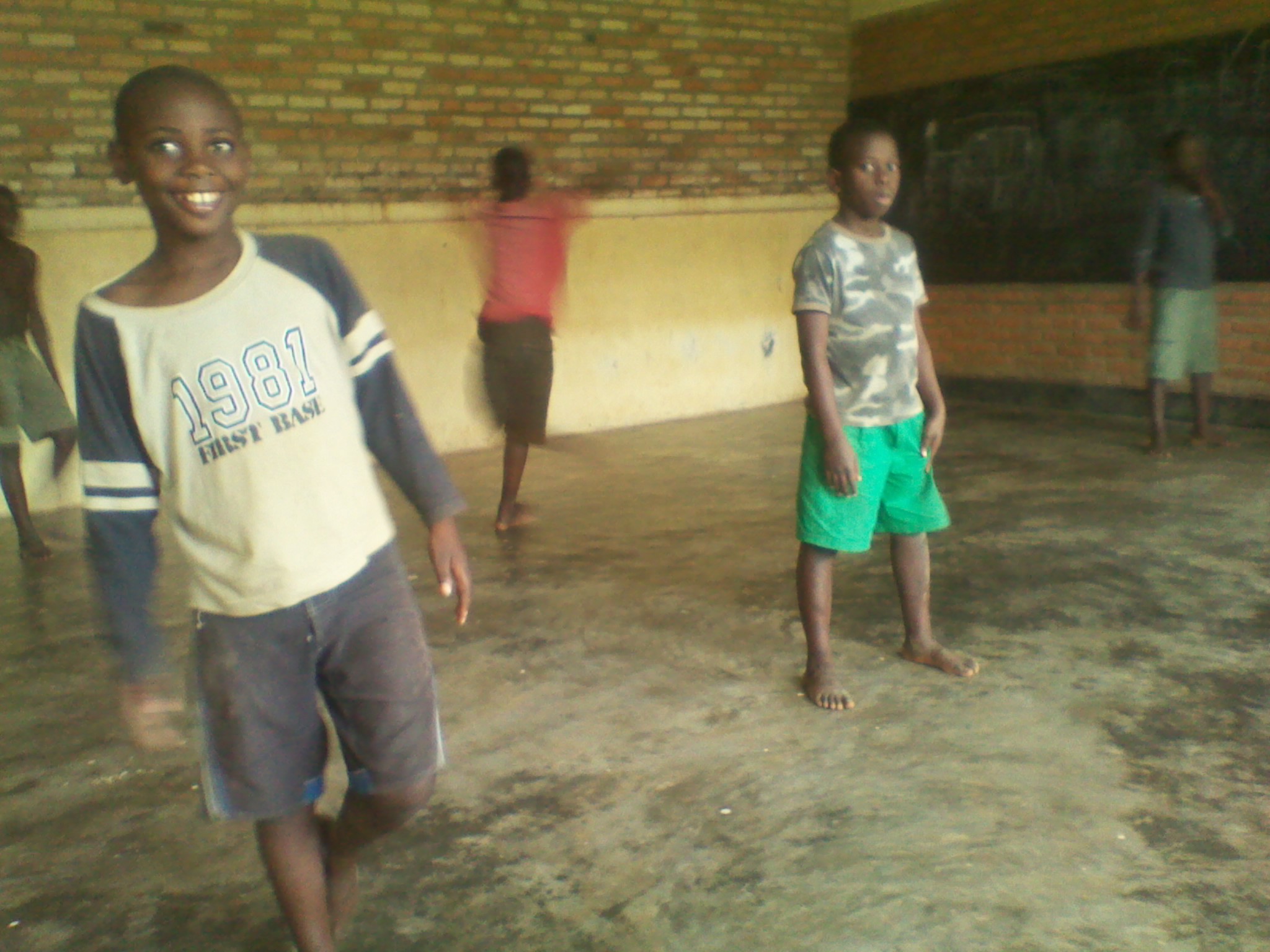 A few months after our conversation and after Rebecca had left the country (Rwanda), Zidane decided to attend dance class. The dance teachers and I were very surprised to see how much talent he had. He had been following Rebecca's dance class through the window, but once Rebecca left and he actually attended the class, he was able to repeat correctly her movements and his stretching level was high compared to the other kids. In a few days, he was one of the 5 top dance students. Now, when you ask him what is motivating him to attend regularly the program, he only smiles.
On another day, Mugisha was there, sitting on the chair aside silently watching the dance class. Maybe he was afraid; maybe he was not interested; or maybe he was waiting for his moment like Zidane. After a few weeks of Zidane joining the class, Mugisha started to participate. We stared, realizing that Mugisha was executing correctly the movements too. "This kid is naturally talented. He doesn't have any difficulty to interpret my movements, especially the classical ballet ones, and I am so amazed by this silent boy." said Ssali, his dance teacher.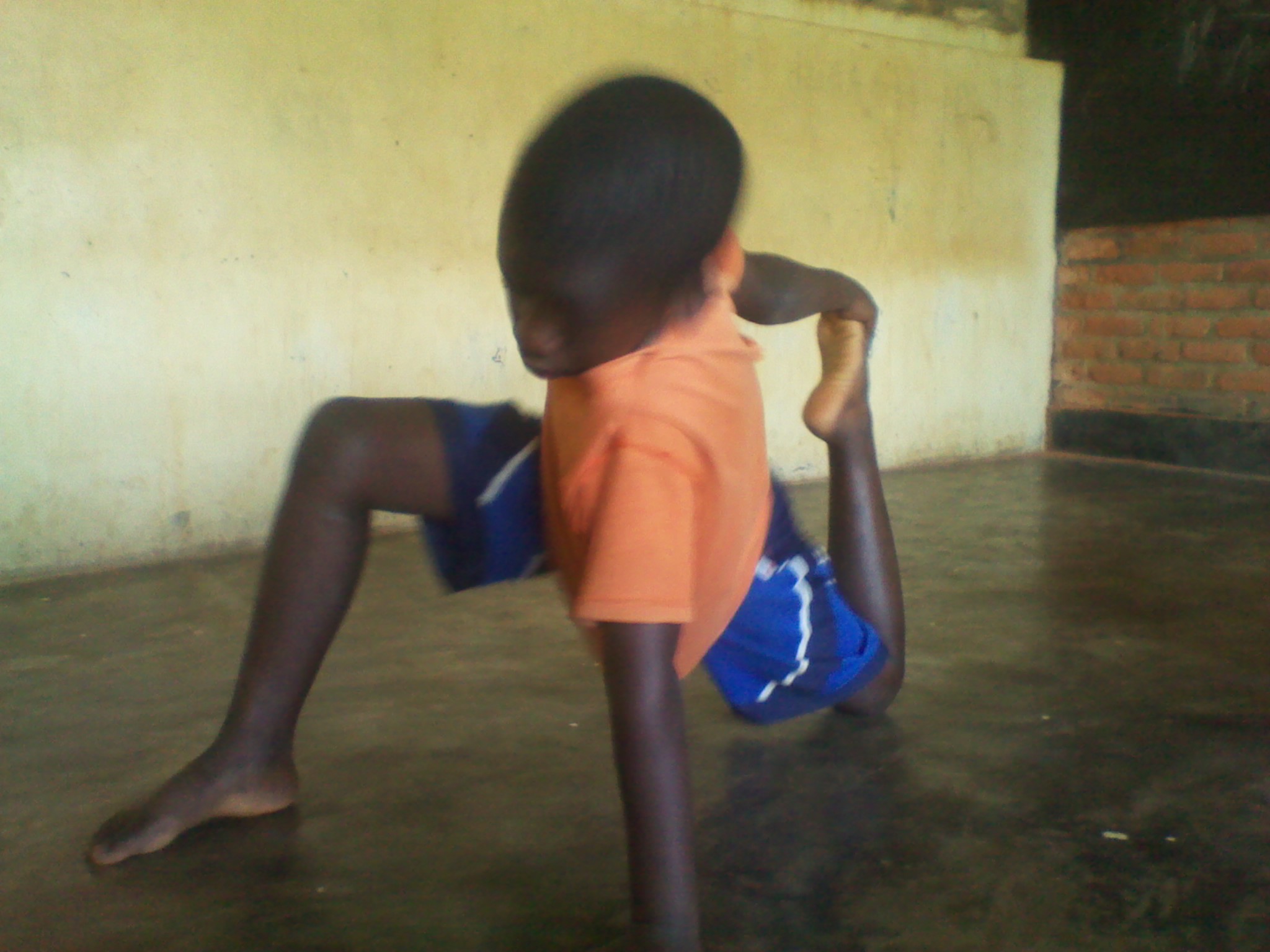 Ssali also added, "He is young and more flexible. He is more disciplined and always on time, which gives him a great opportunity to become a dancer in the future if he has someone to keep him on track. I wish he could stay here with us for a long time, and maybe we should keep training him as much as we can."
These are two of the children whose worlds are changing as they discover themselves through dance.
Eugene Dushime is the Country Director for RDDC Rwanda. He is a former contemporary dancer and assists with the RDDC program in Guinea as well.