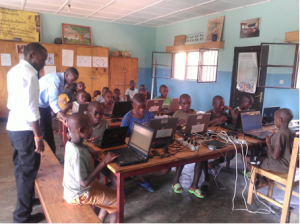 Global Giving is an online funding platform for some of the best not-for-profits in the world. RDDC is competing to earn a permanent spot on Global Giving – and we need to record as many unique donors as possible in the next four days!
We are currently ranked int the 20th spot of all 350 competing non-profit projects. We need your help to get into the Top Five.
If we have 40 more people donate as little as $10, we will move into the Top Five of all projects. This will give us more visibility, access to corporate sponsors, and additional resources through Global Giving.
Please consider making a $10 contribution! Many of our friends already have joined this campaign. If you have, please consider sharing our link with one more person.
Thank you for making a difference.
https://www.globalgiving.org/projects/rddc-digital-divide/