USA Blog
September 10, 2014
By Caitlyn Casson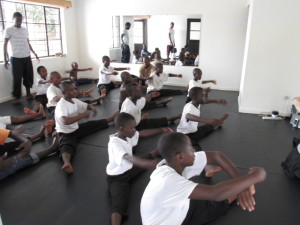 When preparing for my trip to Rwanda, I decided to bring some small parting gifts with me to give to my students when I left. I wasn't sure what would be the right gift for adolescent boys who live on the street, but I knew where to go to look for it: my favorite store, FIVE BELOW.  One can pretty much find anything that is trendy and considered "cool" by teens around the world at FIVE BELOW. And indeed, I found something…
The organization I worked for in Rwanda, RDDC, is building an IT Classroom alongside the community dance center to help these street children develop their vocational skills in one of the fastest growing industries in Rwanda today: computer science and information technology.  As these teens start to learn in a formal setting, they will need the typical "back to school" supplies that we buy every year in the USA.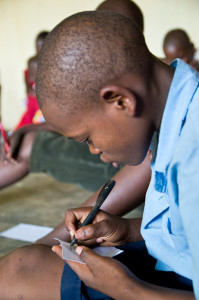 So, I decided to give these street youth something that would prepare them for their new school challenges and also be "cool": brightly colored pencils, pencil sharpeners and paper from FIVE BELOW.
The boys' reaction to this gift had both the shock of receiving a gift and the joy of ownership, something they could call their own. Naturally, their joy brought me joy, but it was not until my return to the USA that I realized the impact of this simple gift.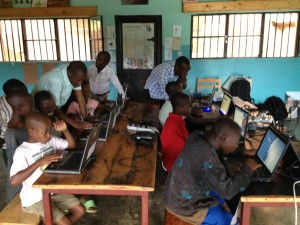 To most American children a single pencil, even with the addition of a really cool, neon colored sharpener, is a "standard" gift. But, to most of my students in Rwanda who have never held, and maybe never even seen a pencil sharpener before, this simple object symbolized the opportunity to "learn" and be "normal" – no longer an orphan or an outcast living on the street.
I never thought a pencil could suggest an end to poverty.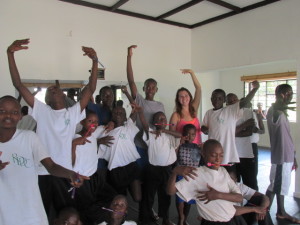 Caitlyn Casson is an instructor with RDDC and has traveled with the company to Bosnia-Herzegovina and Rwanda.  She holds a BFA from University of South Florida and now works as a freelance contemporary dancer in New York.
In her TEDxFulbright Talk at the US Chamber of Commerce in Washington, DC, Rebecca Davis outlined how she transitioned from a high school student who loved literature to founding an organization that teaches dance to street children in Africa.
TEDxFulbright Talk at US Chamber of Commerce, April 2014
By Rebecca Davis
"What criteria are you using to determine that it is not your responsibility to act?"
– Lieutenant General Romeo A. Dallaire speaking about the prevention of mass atrocities
Yesterday, I had the chance to hear Canadian Senator and Lieutenant General Romeo A. Dallaire speak at The United Nations in New York.  Anyone who has studied the 1994 genocide in Rwanda knows of LGen Dallaire: he was the Force Commander of the United Nations Assistance Mission for Rwanda (UNAMIR) during the genocide.  He has also authored the incredibly powerful book Shake Hands with the Devil: The Failure of Humanity in Rwanda.  LGen Dallaire's speech was part of an UN/Kwibuka event marking the 20th Anniversary of the Rwandan genocide.
"Are Some Humans More Human Than Others?"
LGen Dallaire told a story of when he was held up at a roadblock in Kigali by a 12 or 13 year-old boy with an AK-47.  Here he was, the Force Commander of supposedly the most important international body to end mass atrocities, and in a breath, he could be killed by an illiterate boy carrying a weapon equal to his own body weight.  LGen Dallaire asked us, the audience, "what is the difference between this boy ready to kill me and my own son at home?  Are some humans more human than others?  Is my son more human than this child soldier?"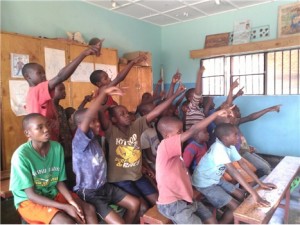 Philadelphia, PA, November 18, 2013…From Camden, New Jersey via Broadway to Africa, this week New Jersey native and dancer LaMar Baylor of Disney's The Lion King begins his role as Cultural Ambassador for the international humanitarian work that RDDC (Rebecca Davis Dance Company) is doing in Rwanda.
For LaMar, it's a return engagement.  He first travelled to Kigali with RDDC in 2011 and his current visit (November 18 to November 25, 2013) will enable him to expand his role, teaching dance and choreography to street children and disadvantaged Rwandan youth impacted by the aftereffects of the Rwandan genocide, and creating awareness in the U.S. about the plight of these children.
"The beauty is the struggle," said LaMar.  "Seeing how Rwandan youth cope and how the country is rebuilding you realize nothing is impossible to deal with and you don't take things for granted.  These kids show up for class every day physically, mentally and spiritually, willing to learn and soak up knowledge."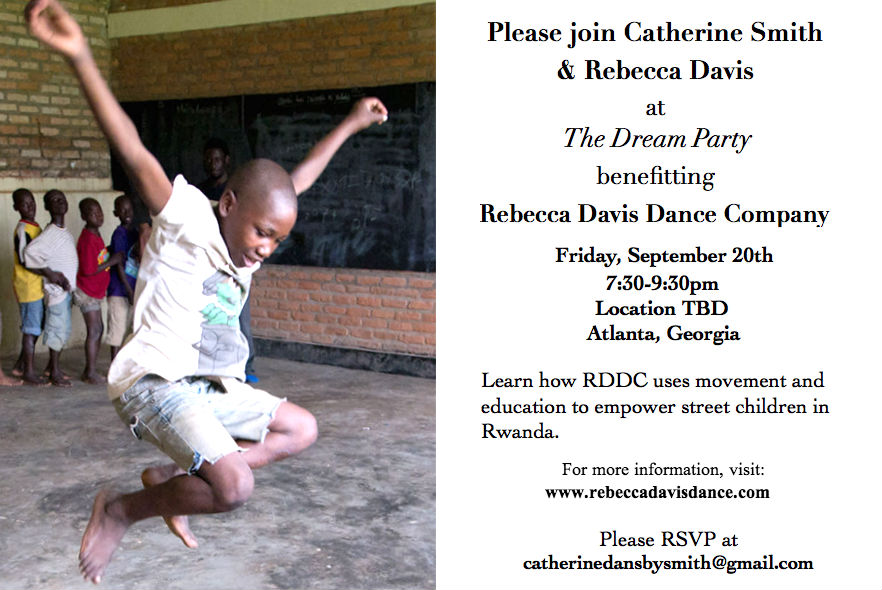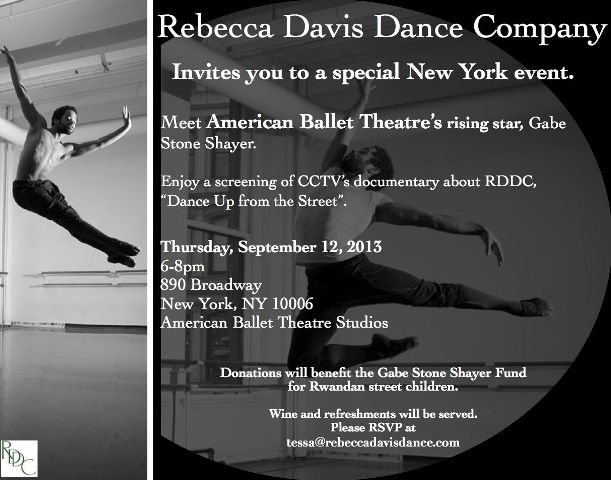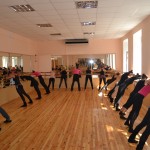 by Rebecca Davis, RDDC/USA
October 23, 2012
In September 2012, Rebecca Davis was awarded a second Fulbright grant.  As a Fulbright Specialist, she traveled to Ukraine to teach American pedagogical approaches to contemporary dance.  Rebecca taught at The Crimean University for Arts, Culture and Tourism in the city of Simferopol.  Over the course of four weeks, she worked with the faculty to develop a curriculum for contemporary ballet and she set five short choreographic works on the students.
"Полюбасу," I repeated.
All the students laughed.
"But that's right, isn't it?" I asked.
"Yeah, but it's so funny when you say it," they chuckled between their laughs.
Welcome to a new cultural experience.