BOARD OF DIRECTORS & ADVISORS
Joseph Bitega, FidesCo Rwanda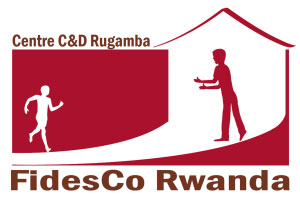 Joseph Bitega is the Executive Director of FidesCo Rwanda.  FidesCo-Rwanda is a non-profit association taking care of street children in Kigali by providing a full rehabilitation process leading to the reunification of children with their families.  FidesCo is an Emmanuel Community's compassion project and was founded by Cyprien and Daphrose Rugamba in 1992.  The Rwandese organization helps children who are living in extreme poverty, those who are rejected and those who have no prospects of stable livelihoods.  The goal is to reintegrate these children into society so they can develop a future for themselves.
http://fidescorwanda.org/
Irina Khasin (Secretary), Sr. Assistant District Attorney, Fulton County

As Assistant District Attorney of Fulton County, GA, Irina Khasin exercises daily her passion for justice and her desire to serve underrepresented populations.  She brings that passion and her legal expertise to the Rebecca Davis Dance Company Board.
Earlier as an Associate for Litigation, Insurance Recovery, Irina represented clients in habeus corpus proceedings, including taking deposition testimony and conducting direct examination of witnesses at evidentiary hearings, preparing immigration applications for human trafficking victims and representing victims of stranger stalkings seeking protective orders.
She began her career as a Law Clerk for the Honorable C. Lynwood Smith, Jr. of the Northern District of Alabama where she independently managed more than 75 civil cases.  Other positions she has held include Summer Associate for Kilpatrick Stockton LLP, and Legal Intern for the U.S. Attorney's Office, Middle District of Tennessee; for Patrick Renn Esq. and Laura A. Rice, Esq.; and for the Louisville Metro Human Relations Commission.
Irina has been published in the Vanderbilt Transnational Law Journal.  She graduated from Vanderbilt University Law School, where she was on the Dean's List, with a Doctor of Jurisprudence in 2009. At Vanderbilt she was also the Top Litigator in the Mock Trial Intramural Competition. In 2006, she graduated from the University of Southern California where she was on the Dean's List with a B.A. in Communications.
She has studied dance for years.  Currently, she is a cheerleader for the Atlanta Falcons.  Irina's enthusiasm for dance as well as her multicultural roots/heritage led to her involvement in RDDC.
Irina Khrobort (Treasurer), CPA
Irina Khrobort became a Treasurer of RDDC in February 2014.  She is a Temple University graduate and a mother of two young children. Irina has a CPA and started her career at Deloitte where she participated in and supervised audits for a variety of clients and industries including not for profit entities. She has also worked at Capmark Bank and Dow Jones and Company where she focused on improving internal processes and compliance with policies and procedures.
Neil Kleinman, University of The Arts & Corzo Center for The Creative Economy

Neil Kleinman is the senior fellow in the Corzo Center for the Creative Economy and professor of Multimedia and Communication at the University of the Arts, where, until Summer 2009, he served as dean of the College of Media & Communication and director of the Applied Research Labs. In another time and place, he's created and taught in programs at the University of Baltimore, the City University of New York, Stockton State College (NY) and the University of Illinois. He's published and taught in a variety of areas: law, literature, writing, technology, graphic and industrial design, propaganda, the digital economy and marketing, and the medieval economy, as well as on the influence of technologies on society. He's been a book, magazine, and newspaper editor, co-author of a book on German propaganda (The Dream that Was No More a Dream), and the editor of a book on mime (The Mime Book). Kleinman has a JD from the University of Pennsylvania and a PhD in English from the University of Connecticut. He's the recipient of a number of awards and fellowships.
Lisa Meritz (President), Meritz Marketing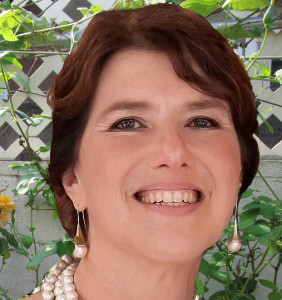 Lisa Meritz has brought her enthusiasm for dance, the arts and helping others to the Rebecca Davis Dance Board since 2009.
Currently, she is the Principal of Meritz Marketing where she helps non-profits, arts organizations and others communicate their message.  Before beginning her own company, she worked in marketing communications for Temple University from 2004 to 2011 — first for the Fox School of Business, then in International Affairs and later for the Provost's Office where she promoted the university's academic strategic plan.
Lisa has also been a Marketing Consultant for University of Pennsylvania's Executive Master's in Technology Management and for Penn Engineering's Professional Master's Programs. Earlier she held marketing positions for publishers Springhouse Corporation (healthcare), Dow Jones (publisher of The Wall Street Journal), and for insurer Cigna.
Her extracurricular activities have included being a writing tutor for Mighty Writers, an organization dedicated to helping city youth advance their writing skills.
In addition to her marketing work she has written many essays and articles, which have been published in Philadelphia Stories, Metropolis, the Christian Science Monitor, Philadelphia Inquirer, Philadelphia Daily News, San Francisco Chronicle, and more; and she was a book reviewer for WHYY TV where she also conducted author interviews. Lisa is also a blogger for the Huffington Post.
She is a past winner of the Jesse H. Neal Award (Business Press) for Magazine Writing and an Honorable Mention Winner for Best Series, and she won Honorable Mention for the Penney-Missouri Journalism Award for Excellence in Smaller Magazines.
Lisa graduated from Temple University with a B.A. in English with a minor in Creative Writing and is currently applying her communications expertise to help build awareness of the RDDC mission throughout the U.S.
Rabbi Joel E. Soffin, Jewish Helping Hands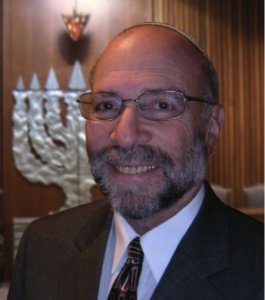 Rabbi Joel Soffin has been a life-long social activist, addressing the needs of the poor and the vulnerable in many places around the world. His study of economics drew him to the poor and his rabbinic career of more than thirty years enabled him to begin to address their needs. He has been recognized for this work with several awards and most especially, through the renewed lives of others. In retirement from the congregation, he continues his work through Jewish Helping Hands.
Rabbi Soffin became the Rabbi of Temple Shalom in Succasunna, NJ. While there, he developed a long series of social action projects.  The range of his concerns broadened as he undertook projects in several different countries.   Rabbi Soffin has helped disadvantaged communities in El Salvador, Ethiopia, Argentina, Israel, Rwanda, and Ukraine, and carried out many projects throughout the USA.
Rabbi Soffin attributes his passion for social action and all of Jewish life to his mother, Sarah Soffin, aleha hashalom, may she rest in peace. He has been married to Sandy for more than forty years and is the proud father of Jeremy and Aaron.
As a board member of Rebecca Davis Dance Company, Rabbi Soffin guides the strategic planning of social action programs carried out in post-conflict countries with a primary focus in Rwanda.
Catherine Smith, Dance Facilitator
Catherine Dansby Smith joined the RDDC board in May 2013, finding an ideal company in which to infuse her passions for learning strategies, education, relief efforts, and dance.
Her work and volunteer history encompass many aspects of child welfare, disaster relief, hunger relief, human rights, early childhood education, spiritual development, and most recently, therapeutic movement. She has served in various capacities with Amnesty International, Memorial Drive UMC, Boca West UMC, and East Cobb UMC. Her experiences as an educator include services to West Side Montessori, Barbara Bush Elementary, Ashford Child Enrichment Center, Grace Christian School, and numerous hours spent as a Girl Scout Troop Leader, and volunteer with the Chukwu Octuplets of Houston. She was the co-founder and director of Covenant Christian Homeschool Cooperative in Boca Raton before relocating to Atlanta.
As a brain-injury survivor, Catherine made the serendipitous discovery that the patterns and movement strategies required in dance classes created changes in multiple areas of structural organization in the brain. She began exploring the "hows" and "whys" at the neuromuscular and neurochemical levels, and developed an affinity for building brain/body connections in ways to enhance learning and improve quality of life. Taking dance beyond the perception of it as elite athleticism and artistry, and using it as a natural tool to facilitate learning and life strategies grew into a full-time endeavor. It is this aspect of dance as an innate resource to facilitate healing that has cemented her commitment to the programs of RDDC.
Currently, her days are filled with the joys and responsibilities of raising an active family, studies in dance and movement therapies, and creating learning strategies for injured or challenged individuals.
Rebecca Davis (ex-officio), Rebecca Davis Dance Company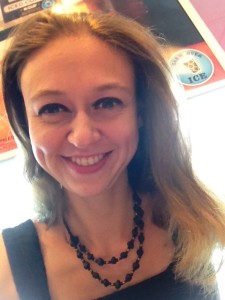 Entrepreneur and choreographer, Rebecca Davis has constantly sought a way to fuse academic knowledge with dance in order to create a powerful tool of expression and social change. At the age of 23, she founded The Rebecca Davis Dance Company (RDDC), a not-for-profit organization based in the USA.  Her personal background in ballet, business and international relations has shaped the mission of the organization and its use of dance as a tool of engaging and educating street children and underserved youth in post-conflict and developing countries.  Rebecca is particularly concerned with creating opportunities for underserved youth that have the talent, potential and commitment to improve their lives and advance their countries.
Originally from Vancouver, Rebecca has choreographed and taught in Canada, Russia, Ukraine, Rwanda, Bosnia-Herzegovina, Guinea and the United States. She was classically trained in the Russian Vaganova method of ballet while studying in Moscow, Saint Petersburg and Krasnoyarsk, Russia. She received a degree in choreography from The Saint Petersburg Conservatory under the tutelage of Nikolai Boyarchikov (former Artistic Director, The Mussorgsky Ballet). She is a two-time Fulbright scholar and summa cum laude graduate of Temple University with a Bachelors of Business Administration in Entrepreneurship. She holds a Masters of International Relations with a concentration in Peacekeeping from American Public University System.
Rebecca has worked for The Carter Center (Atlanta & Conakry, Guinea), Stage Holding Russia (Moscow), and The Lincoln Center of the Performing Arts (New York City).  Her award-winning business plan for The Rebecca Davis Dance Company was recognized as the most viable small business by the 2004 Annual Innovation and Entrepreneurship Competition. She is the recipient of the Garfield Weston Scholarship, Canadian Merit Scholarship, and a two time Leeway Arts & Social Change grantee.  Rebecca was a 2010 Carl Wilkens Fellow of The Genocide Intervention Network and served on the Board of Trustees of Global Youth Connect and Fulbright Alumni Association of Philadelphia/Delaware Valley Chapter. She has been a guest speaker at Temple University, University of Pennsylvania African Studies Center, the Annual Fulbright Alumni Conference, Princeton University, and Brown University. In 2013, she was a speaker at the TEDxYouth@Horseheads event in New York.  Her work has been published in Broad Street Review and Dance Spirit Magazine.
Rebecca has choreographed six full-length ballets: Antigone (2006), Helen Keller (2007), Darfur (2008), Greed: The Tale of Enron (2009), Van Gogh (2009), and Braving the New World (2010).
Expanding the international impact of The Rebecca Davis Dance Company is currently the focus of her work.  In the future, Rebecca hopes to build a professional international dance touring company comprised of street children from conflict zones.